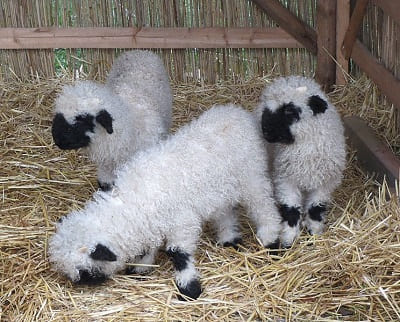 You need more than shear luck to pass the boards.

Get "sheep shape" with Zuku's small ruminant review!
5 more of Zuku's Top Small Ruminant Diseases for Boards Success:
Images courtesy of AnRo0002 (black-faced lambs), Sarah Reuss, VMD, DACVIM (uroliths), Andrei Niemimäki (bottle feeding black Finnsheep), Calicut Medical College (hepatic lipidosis), Lucien Mahin (photosensitization), Fir0002 (horned goat), CDC (bacteria), and Manhattan Research Inc (sheep nose) .