Thursday, October 6, 2016
This 4-part series on the top 20 equine conditions will set you up for NAVLE® success.
Check out the new "Top 20 Topics" archive homepage!
5 more of Zuku's top 20 equine conditions to know for NAVLE® success:
Zuku-certified bodacious websites on equine conditions:
The Equine Heart: Power Plant Unequaled!
Courtesy of UC Davis School of Vet Med.
Terrific comprehensive overview of equine cardiology with great gross images and ECGs.
The Merck Veterinary Manual online
Can't get enough of equine diseases? Learn about myocarditis, esophageal stricture, exercise-induced pulmonary hemorrhage, peritonitis, and types of colic by anatomical location.
ACVIM Consensus Statements
Learn about IAD, equine cardiovascular diseases, and EGUS.
The MOST current and comprehensive information on these common equine conditions from the specialists!
Current treatment options for small airway inflammatory disease
Courtesy of Tufts University Cummings School of Vet Med.
Excellent practical overview of Rx for heaves and IAD.
A brief free look at this very cool 3-D way to learn equine anatomy.
"A horse doesn't care how much you know, until he knows how much you care."
– Pat Parelli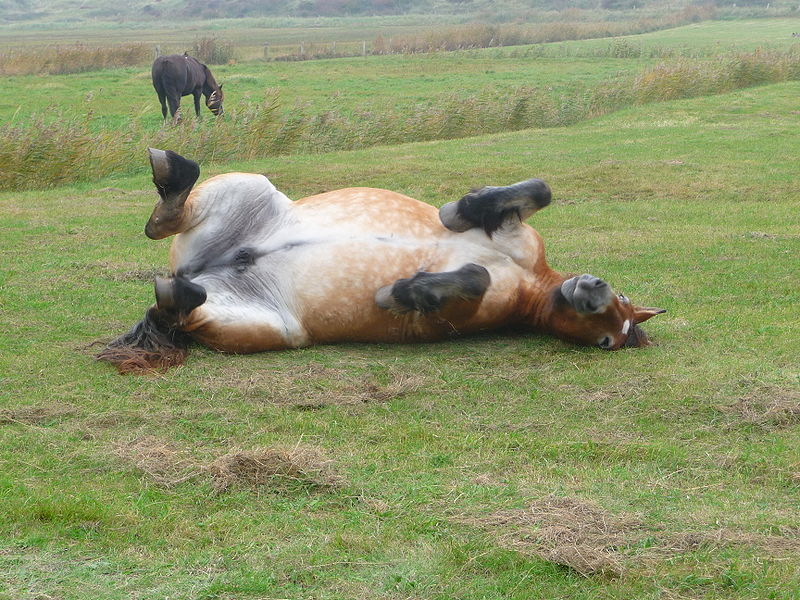 Example of NAVLE®-format equine question:
A 4-year-old Standardbred gelding is presented with a 4-week history of exercise intolerance and recent history of pulling up abruptly in a race. An irregularly irregular heart rhythm was auscultated during a physical exam.
Temp = 100.7°F (38.1°C) [Normal = 99.0–100.6°F, 37.2–38.1°C]
HR=32 bpm [Normal = 28-40 bpm]
BR=12 brpm [Normal = 10-14 brpm]
An echocardiogram does not reveal any abnormalities.
An electrocardiogram (ECG) is performed and shown below.
Which one of the following choices is the correct prognosis for this patient?

A. Unknown without further workup
B. Good
C. Fair
D. Poor
E. Grave